Fort Worth, Texas contact Ken Hill 817-800-4455 cell


SkyPack Plasma Screen Stand




PT200 Portable Gyro Stabilized Infrared Camera with GPS


Vehicle mounted Pan and Tilt System
developed for Infrared Thermography Cameras.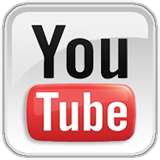 <![if !vml]>

<![endif]> <![if !vml]>
<![endif]> Remote Motorized Focus
Motor, gear and or belt kits with control electronics for focus.




Many IR camera lens are manual focused by hand.
Many IR lens change length when focused. Special consideration is necessary when automating.
The kit mounts on the barrel or body of the lens without modification to the lens.
The drive gears attach to the front focus ring without modification to the ring.






Control options
ASKII can be used to choose 1,023 positions from far to near focus, or a simple turn of a knob on a small controller can be provided.
Custom control protocols are available.
The 25, 50 and 100 lens shown are built by various manufactures.
Viewfinder SSDM-12 - Controller with LCD





This View-finder can be added to LCD only Cameras.
Skid Caster

Extend or retract the heavy duty caster's while the shipping case is loaded. No need for a fork lift.


K-Hill, Inc developed the Patented


a shipping case manufacture. K-Hill, Inc. maintained an agreement to sell them wholesale or retail.





LCD Shade Hood and Protective Jacket



This Shade Hood is designed to shade the LCD screen from the sun during outdoor use. For cold climate
the heater pad pocket aids in retaining heat to the LCD Screen. Easy on and off, the Sun Hood may be
used with or without the Protective Jacket.

A Protective Jacket features heater pad pockets for aidingin retaining battery life in sub zero conditions.
Controls and tripod panels have covered access, a clear viewing panel and draw string lens cover. Each
Jacket is custom fit for specific model cameras.

K-Hill is currently working with http://www.ircameras.com on new applications and integration's of Raytheon's un-cooled infrared imaging
sensor engine. This technology sees in total darkness by detecting thermal outlines and silhouettes. Unlike light intensifiers (star-lite scopes)
and low lux cameras, which need some light to see, this image sensor engine performs with no light available. These units literally see through
smoke and fog. This technology is so sensitive it is used to pin point loose connections in electric circuits.

K-Hill has packaged specialized surveillance and covert systems for law enforcement and similar agencies.
We have developed state of the art simulated weapons systems for trainer aircraft with video monitoring
and coded simulation. For 18 years Ken has mounted, reconfigured and inserted cameras on just about
anything you can imagine.

This Surveillance Kit was developed for ircameras.com Surveillance Group

Pan and Tilt
This unit is fitted with a IR Motion Detector that alerts the remote monitor station shown below. Camera on the lower portion
of the IR Camera. The video image is transmitted to the Monitor via a four channel 2.4 gig Micro Wave. Pan, Tilt and Camera
selection is controlled from the remote monitor station.

Remote Monitor



The Remote Monitor has a four channel 2.4 gig receiver. The 6.4 LCD Color Screen, Micro Wave and Camera
Control Transmitter are powered by a large gel battery with an on board charger. A reset button clears the
motion detection alert. A small joystick controls pan and tilt while a two position switch selects the camera.


If you have estions, need technical assistance or wish to place an order